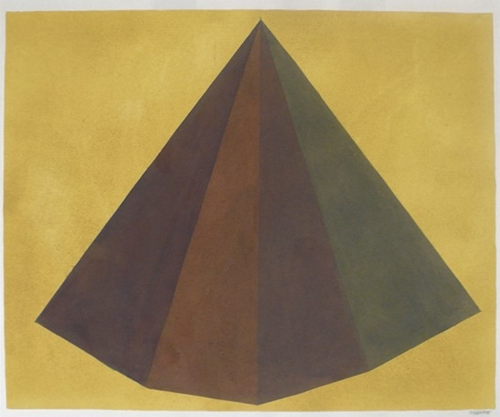 Sol Lewitt
Birthplace:
Hartford, Connecticut
Based in:
Chester, Connecticut
One of the leading exponents of Conceptual art, Sol LeWitt stressed the idea behind his work over its execution. "A blind man can make art if what is in his mind can be passed to another mind in some tangible form," he once said. LeWitt is best known for his large-scale "Wall Drawings," rigorous arrays of designs, shapes, grids, and colors rendered in pencil and paint in coherence with strict instructions and diagrams to be followed in executing the work. LeWitt made over 1,200 of these works in his career, his visual vocabulary in strong alignment with Minimalism despite his rejection of the movement. His "structures", as he preferred to call sculptures, were variations on geometric shapes, constructed from steel, polyurethane, or concrete, often featuring stacked cubes without sides. LeWitt is one of the seminal artists of the late 20th and early 21st centuries, influencing artists like Eva Hesse and Frank Stella, among countless others.